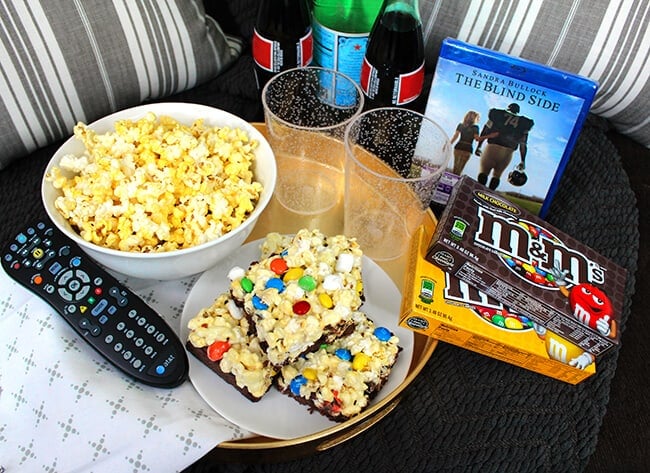 The truth is money is not everything that makes the world go round. There may be times when resourcefulness and creativity is all you need for you to enjoy.
Every family needs to set fun activities to spend time together. Families, whether separated/divorced or not, parents still need to bond with their kids and when the budget is tight, there's no need to worry.
Going Practical
We firmly believe in using money wisely. Let's be real, we ought to have a practical mindset today. Nothing is getting cheaper and in order to secure our family's future, we must resort to cost-saving and practical activities which will not compromise the fun experience we will have with our family.
Inexpensive Activities
The only expenses you'll incur on this one is probably from buying popcorn and other snacks or drinks; other than that, there's really not much to spend on. You can simply download movies from the internet. By connecting your laptop to your television set, you'll be able to stream movies for the family to enjoy,
A short road trip won't cost that much as well; just a couple of bucks for the gas and food. And if you'll be needing a bigger car, you might want to rent one (with reasonable price) from http://loulavie.com.
Furthermore, planning out the destinations and stopovers ahead of time will also help you save on the costs. Through this, you'll be able to make some budget allocations. You may also want to search ahead a list of inexpensive food places you can visit during your road trip with the family.
Another fun and inexpensive activity is baking (or cooking at home). Of course, you'll have to spend on the ingredients but luckily, there are many home baking ingredients that are quite cheap. Aside from having fun, you'll also end up eating yummy cakes or cookies with your family.
Set up a game night at home. Bring out the video gaming consoles, cards, boards, etc. There is definitely no need to go to a gaming cafe since you can easily do these fun activities at home. Thanks to the internet, there are also lots of group games online which you and the rest of the family can play.
No one ever gets tired of the beautiful scenery and experiences nature has to offer. Taking a trip to the park is always a great bonding activity for the family. It's great get some fresh air every once in awhile.
You can have a picnic at home (in your backyard or front yard) or at the park, it's up to you. Just make sure you prepare the food  (sandwiches, desserts, etc.) and drinks. Your little ones will surely love this activity.
Bottom Line
Who says inexpensive activities can't be fun? The list above is a proof that budgeting can be made awesome for as long as you know how to be resourceful and creative with the activities.