There's nothing more exciting than watching your bundle of joy throw a kick at the ball for soccer or glide confidently in the skating rink for hockey; indeed, watching your kids participate in a sport is such a positive experience. It's never bad to be a stage mom or dad as long as you do not overdo it.
As parents, there will be times when our kids will deem us insensitive. As much as we don't want to be one, our very own emotions, even dreams and goals, may get in the way and may cause us to forget about the sensitivity of our children. And when it comes to sports, this usually happens.
For many parents, sports is more than just a way to provide health benefits for our kids. Sports may be their way of pushing their kids to socialize or in some situations, sports is an avenue for their kids to excel. Usually, if this is the case, parents can become a little too pushy about playing.
If you feel that you might be becoming too much of a pushy stage parent, then you've come to the right place. Here, we will provide a guide for you to use in your journey of parenting.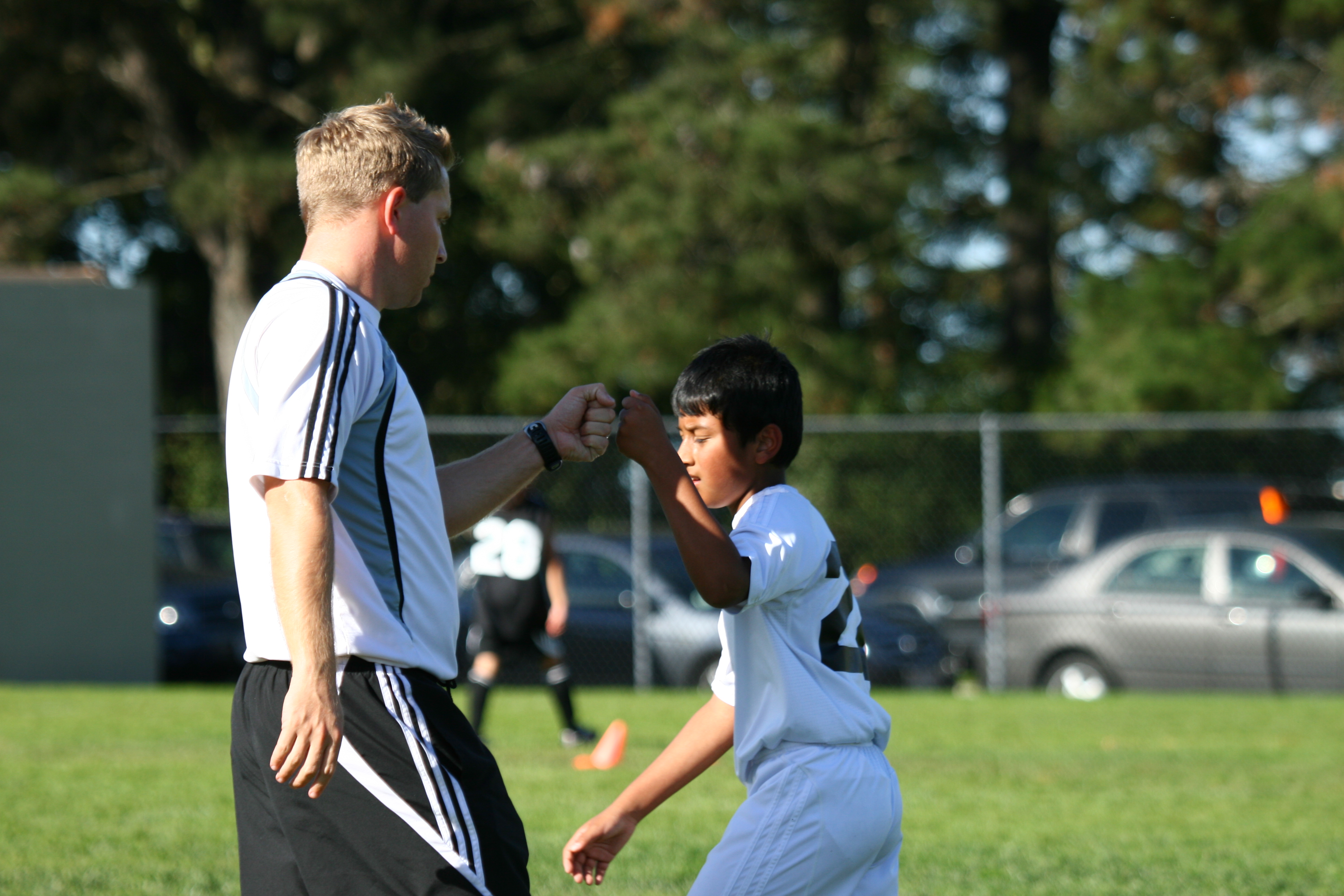 Parenting and Sports Tips
One of the most important things you should do as parents is to listen to your kid. First and foremost, talk to them about how they feel towards sports. Ask them if they want to participate or not. If they do not, talk to them why. Furthermore, you may explain more about sports in order to persuade them to give it a try (that is if you really want them to join). However, always remember to be gentle to your little ones and never force them to do something they are uncomfortable of doing.
Explain how sports games work.
If your kids are into sports and are truly excited to be part of the team, you still need to talk to them and explain how sports games work. Explain about the possibilities of winning and losing; moreover, give advantages and disadvantages of being a winner or otherwise.
It's also important to emphasize commitment to games; that is, give your kids an overview on how it will take some of their time for practice. Other than this, explain how teamwork and their attitude towards the other players will affect them.
Don't push your kid to work too hard in sports. Never pressure your kids to win the final games or even the minor ones. And if they've worked their butts off, give them a break. Reward them positively for working hard despite whatever results they attained.
One of the best things you can do, as a parent, is to be supportive. There are plenty of ways to show support to your kids. Bringing them to their practice is one and signing them up for sports lessons is another. You may support them by making sure they have the right sports equipment; if your kid is playing hockey, you can show your support by ensuring your kids' hockey gear. Other ways of supporting may include attending their games or practices, giving them pep talks, etc.
Bottom Line
It's not enough to just know the essential things for our babies; we must also know what our children need as they grow up. Very importantly, we must be an understanding and considerate parent. Even if you dream of seeing your child holding the championship title; witnessing your children doing their best should already be enough. Never make them feel that their best isn't good enough. And if you want to encourage them harder, don't do it abruptly. As previously mentioned, be firm but gentle.